Juneteenth Fundraiser for Black Resilience Fund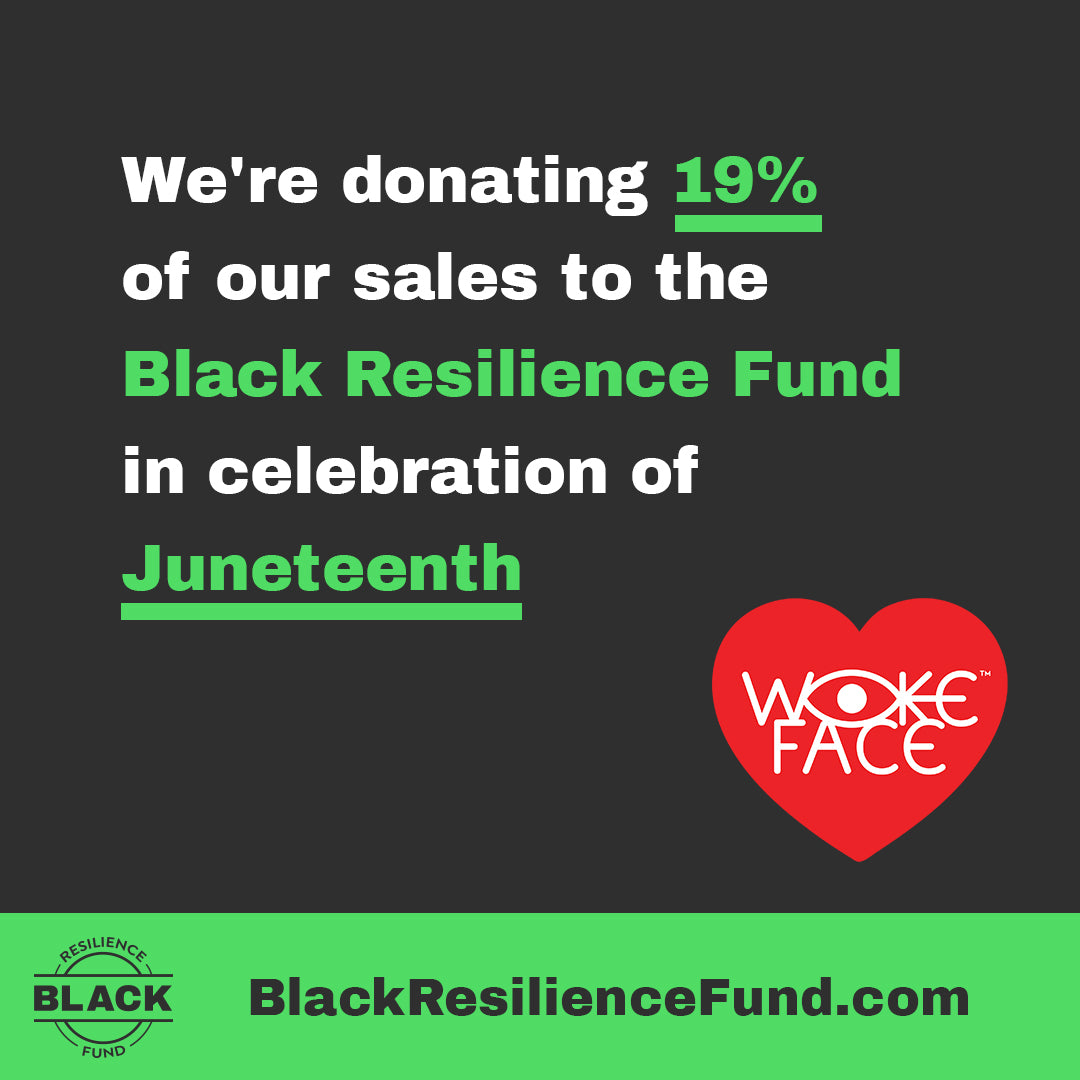 I am proud to support the Black Resilience Fund on Juneteenth by pledging to donate 19% of all sales on wokeface.com from June 19-21st, 2020. You can also just donate directly to them!
What is Juneteenth? It is the day we remember and honor slavery's official end in the Unites States (June 19, 1965). There is still much so work and reparation to be made with our black brothers and sisters for hundreds of years of abuse and systematic oppression.
Learn more about Juneteenth here.
UPDATE 6/22/2020: Thanks to your support we raised $495.22 which I rounded up to $500 and donated this morning. THANK YOU!