Wokeface x RxSkulls Collab Shirts & Sweatshirts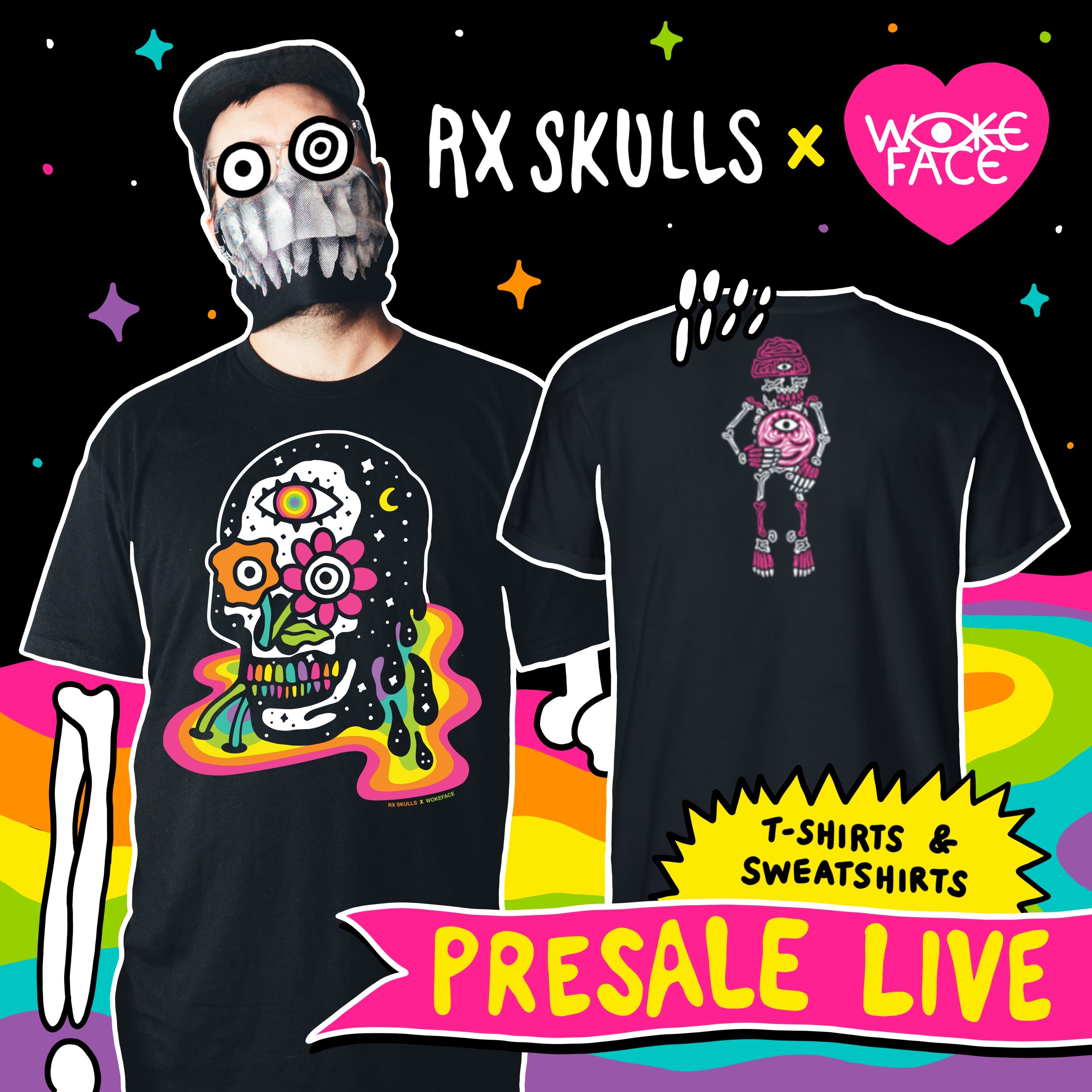 UPDATE: Presale is now over, but I grabbed a few extra:
Announcing the First Ever collaborative clothing release by long time pals and fellow Portland street artists Wokeface and RxSkulls!
The front graphic is a collaboration that Wokeface made for RxSkulls solo show in 2019, and the back features a brand new 2021 RxSkulls wonky chonky skeleton hugging the Wokeface with a big baggy woke eye beanie on their chonky head. 
Pre-ordering was available May 18-25, 2021 and has now ended.